WHAT CAN YOU EXPECT?
Classical massage
Also known swedish massage - massage of the back and massage of the neck, massage of legs and arms, but also massage of the abdomen and massage of the chest. All these massages markedly relieve pain, both chronical and acute.
Lymphatic massage
Also known lymphatic drainage - which has favourable effect on edemas, effective way to for detoxify organism and against cellulite. It is practise on legs, arms, loin, back, chest, neck and face.
Antimigraine massage
Also known massage antimigraine - suitable not only for migraine, but also for severe headaches, increased stress and anxiety from any cause, nuchal stiffness and overall muscle tension.
Craniosacral therapy
Also known Craniosacral osteopathy. Craniosacral therapy a deeply relaxing, very gentle holistic technique, which can not be considered a massage in a generally accepted sense of the word.

HOW MUCH WILL YOU PAY?

Take a look Massages price list. Massage probably does not belong to the things you indulge in every day, however, prices are acceptable! Prices of swedish massage start at CZK 300,- for a 30 minute massage of the neck and end at CZK 1000,- for a whole body massage, which takes up to two hours. Prices of lymphatic massage start at CZK 500,- for massage of the neck and face and end at CZK 1.400,- for a whole body lymphatic massage, which takes more than three hours. Antimigraine massage is then for 400,- for the basic version to 45 minutes, and CZK 500,- for the extended version for 1 hour. U kraniosakrální terapie je běžná cena za 1 ošetření, trvající přibližně 1 hodinu 600,- Kč. For your cousins you can buy gift vouchers for massages in price from CZK 500,-. Their validity is 6 months from buy date.

CONVENIENT LOCATION!

The massage room is located in Brno, between Malinovskeho namesti (Malinovsky square) and the railway station, on Divadelní street, 4th floor in the Jan Karásek massage salon, where you can reach both the elevator and the staircase. Good point of reference is Fitness 3000. A pleasant atmosphere full of quiet and peace is a matter of course.

COME AND SEE!

I will be happy to welcome you! You can make an appointment by phone or via e-mail. Opening hours are flexible according to the needs of my clients.
Partners
Svratka river (czech lang)
River Svratka from the source below Devět Skal, across the city Brno to the confluence with the river Dyje below the Pálava Hills.
---
Svitava river (czech lang)
River Svitava from its source above the town Svitavy to the confluence with Svratka under the city Brno.
---
Protected areas (czech lang)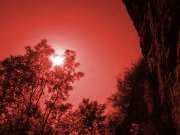 Photographs of small-scale protected areas in the Czech Republic, places we often pass unknowingly.